Tony and Wendee CloseMortgage Broker and Loan Specialists
CLS Financial Services
Phone: 562-594-6884
NMLS: 234456 / 234445 / 234494
DRE:01433557 / 01329570 / 01430798
clsteam@clsfinancial.com
www.clsfinancial.com
Successful Garage Sale Tips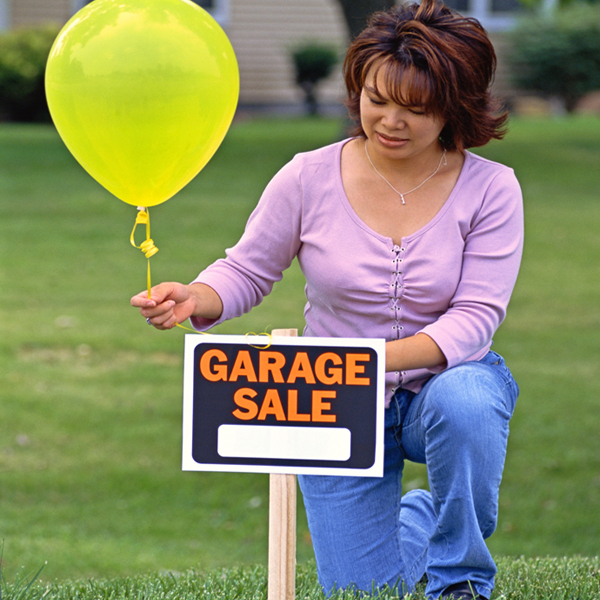 Whether you're looking to clear out clutter or make some extra money on the side, a garage sale can be a great solution – if you do it right. Here are a few tips for hosting a successful and profitable garage sale.

A License to Sell? – Did you know that some city ordinances require a license to have a garage sale? It's true. So, before you haul out all of your merchandise for your garage sale, check your city ordinances and find out if there are any rules you need to abide by. It would be a shame to host a successful event only to have the city cut into your profits with a ticket or a fine.

Plan Ahead – Turnout is a key to your success. With this in mind, be sure to avoid hosting your event on the same day as other local events that might have a large draw, like a local high school sports event, a graduation, or a neighborhood meeting. You should definitely check out the TV schedule as well. Many people plan their schedules around major events like sports playoffs, college events, major award shows, etc. One local event that you shouldn't be worried about, however, is another garage sale. Shoppers will often visit more than one sale in the area to find the best deals.

Get the Word Out – Posting signs in your neighborhood is a standard practice for garage sales, but don't get too tricky with them. A brightly-colored poster board will do just fine. Use a dark-colored marker and neatly print out all of the pertinent information: Garage Sale, Date, Time, Address and, if you have any special items for sale, list a few of those. If you plan ahead, you can also post your event on free internet sites like Craig's List, or any local papers or mailers that charge little to nothing for advertising your event. At the end of the day, don't forget to remove all of your signs. Your neighbors will thank you.

Would You Buy It? – Remember, it's a garage sale, not a junk sale. And while it's okay to go through everything in your house and look for those things you want to get rid of, it's important to be objective about your merchandise as well. When you prepare for a garage sale, look closely at your items and really think about whether or not someone else would be willing to buy it at the right price.

The Right Price – Value, of course, is difficult to measure, especially for those items that hold a special meaning to you. With this in mind, if you're having trouble putting a reasonable price tag on something, you're probably not ready to sell it. Remember, people go to garage sales because they're looking for deals. More often than not, items priced too high because of sentimental value will not sell, so save yourself some trouble and heartache. Sell only those items that you don't want or need anymore, and price them to sell.

The most important tip to a successful garage sale is to be safe. Have plenty of change available, but don't keep too much cash on you. Start early and end before it gets dark. Most importantly, don't do it alone. Enlist your spouse, your kids, your neighbors, or others to help you throughout the day. Follow these tips and you're sure to have a great event.